japan
travel
cafe
spring
cherry blossoms
sakura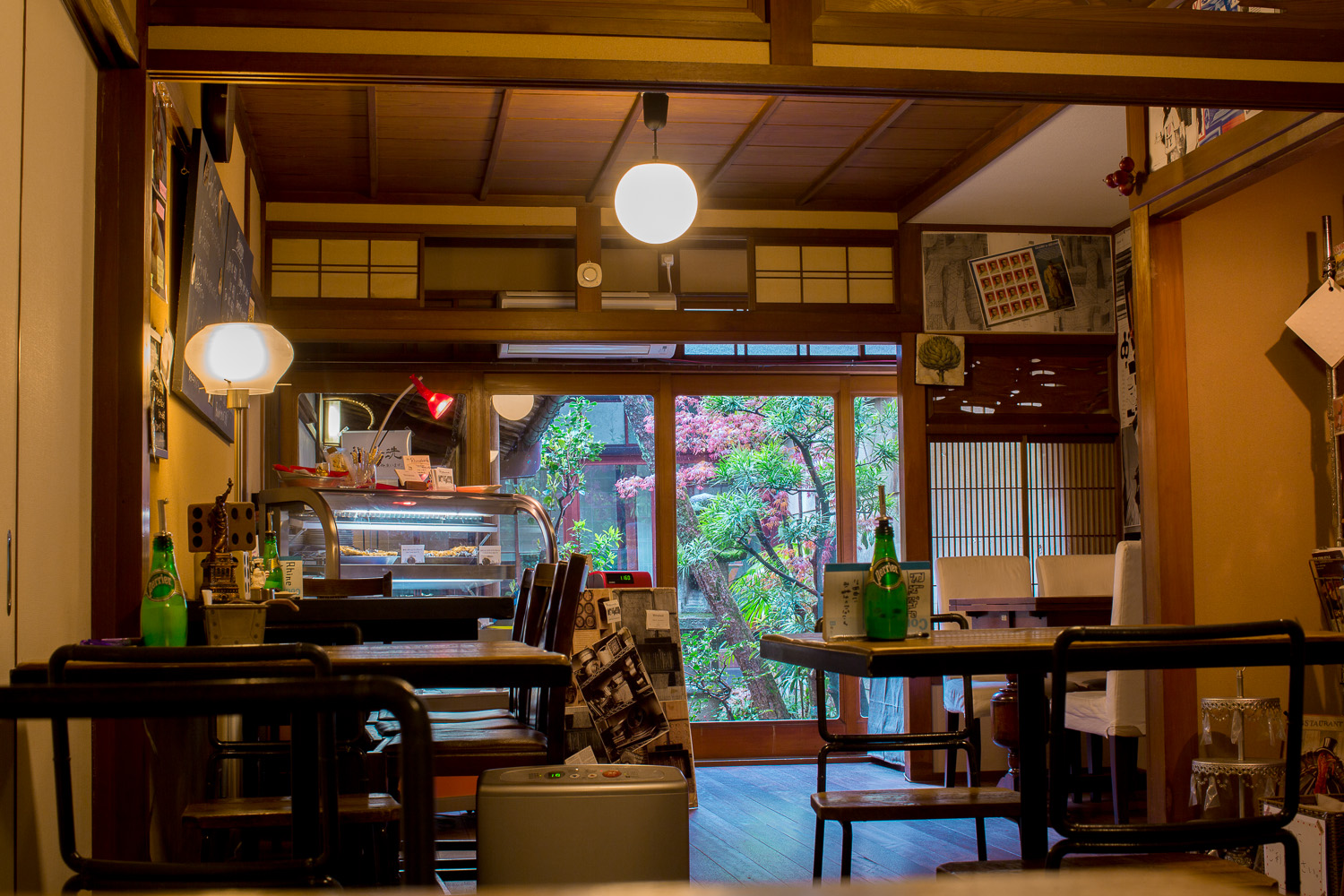 (I originally wrote this while sitting in Cafe Rhinebeck in Kyoto, Japan)
I'm visiting Japan again, when part of me is constantly thinking I should instead be spending the time and money exploring other parts of the world.
I guess I just find myself coming back to the familiar and (somewhat) comfortable. I find that I have the same habit when returning to a restaurant, and ordering the same item from the menu each and every time. This is what I've always done at Roger's, a sandwich place near where I work. I guess this sounds kind of silly, but Japan is basically my club sandwich, the old standby which I know won't disappoint.
The trouble with this is getting stuck in a rut. And if you do it too much, you may end up hating that once beloved club sandwich.
Thankfully, much of my previous difficulties with the language barrier have been bridged, which removes much of the frustration when traveling to Japan.
(However, soon after I confidently typed this, I feel like I missed a beat after ordering a second coffee - sounded like she said "osagaishimasu, ne" [a fraud, eh??] with a pause after, where I just responded by blankly staring into space and hoping it was just some typical rhetoric not requiring a reply on my part. Oops).
Japan is still difficult in many ways, but now it seems most of these troubles stem from spending too much time in big cities and typical tourist destinations, which are especially crowded this time of the year. It's been a while since visiting Japan in the spring as a tourist, and I didn't realize how many tourists there are here now. Maybe there's more than there used to be?
Of course this time around I'm not a student, only another tourist, so I'm contributing to the madness.
They are bursting out of public transportation and meandering their way through the typical attractions, and being loud in all their various languages, and staring around wide-eyed at everything, even me. "Hey look, it's another foreigner!" their eyes seem to say. If Japan is your adults' Disneyland, stare at the salarymen animatronics, not the other tourists!
Gaijin-to-gaijin interaction has always been really strange in Japan, like they indignantly expect something out of you. People have written entire posts about the subject. Perhaps I need to set aside a post of my own sometime. Or maybe I just need to forget about it - it's not something I have to worry about anymore. Perhaps I never really had to truly worry about it.
In addition to all the western tourists, there are of course also tons of Japanese tourists from other parts of Japan, coming to enjoy the cherry blossoms. And like everyone else, they are scrambling to snap billions of photos of the damned blossoms with their selfie-sticks and tablets and random devices.
"The cherries' only fault: the crowds that gather when they bloom"
Saigyo, 12th-century poet
When I returned to Todaiji in Nara to see the Great Buddha, there was of course a big crowd. I picked this day to finally try my small Glidecam, my new gadget which is great for stabilizing video.
Eventually I just had to sit down on one of the benches in the Great Buddha Hall and realize I was just contributing to the cameras and all the madness. Though it was difficult to concentrate, I had to sit there for a while with my thoughts. Something in me has changed. All this feels different. The childlike wonder of this place was somehow gone from me. It's the last feeling I wanted to feel.
I spent the next two days in my hotel room in Shin-Osaka. Maybe it was depression or exhaustion, I don't know. I didn't feel comfortable doing anything or interacting with anyone.
Last night I finally left the room and went out to a local bar to get some pizza, some comfort food I guess. The bartenders were more than gracious and had good friendly personalities. Good warm Osaka personalities, definitely not the image of a typical Japanese person in Tokyo. And more genuinely friendly than any server I'd talked to in the Bay Area (except for a great lady serving at the Ahwahnee restaurant in Yosemite).
Today I finally got to abuse my JR Pass. And by abuse I mean ride it one only one stop. I stayed at Shin-Osaka station, so I was able to hop on the Shinkansen into Kyoto (~15 minutes), then take the subway a few stops and walk to Rhinebeck Cafe from there (the cafe is definitely not easily accessible).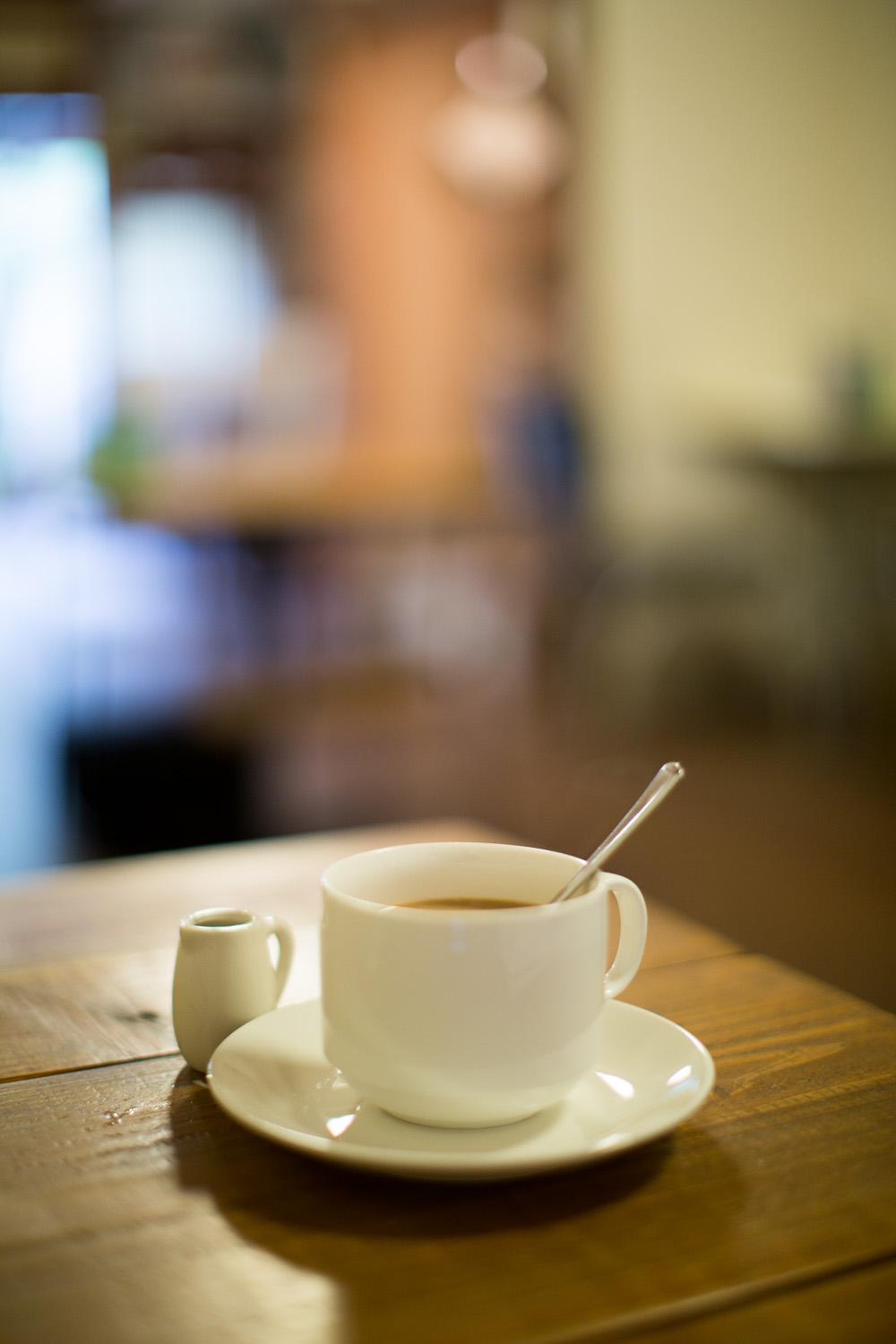 It's a great Kyoto cafe hidden away in an old neighborhood with narrow streets with blind intersections that even persuade normally dauntless taxis to be cautious.
The cafe seems a strange combination: a pancake house inside of an old machiya.
Pancakes? Machiya?
Pancakes need no explanation, although I should mention they've gotten popular inside Japan in the last few years (I've also read that the average weight of Japanese people is increasing…).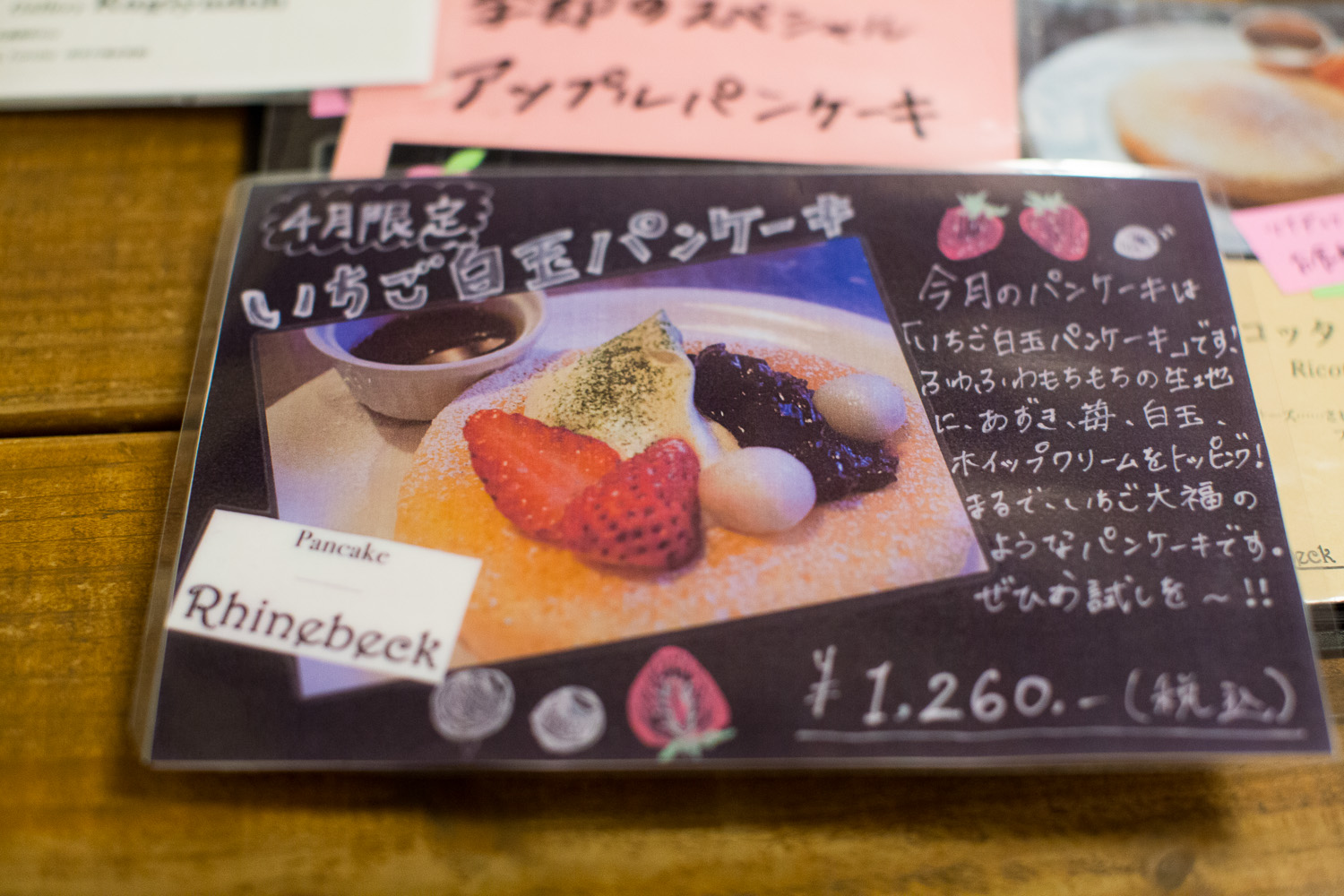 Machiya? Ok, that needs a bit of explanation. A machiya is basically an old traditional Japanese house. Wooden. Not modern. With all sorts of special refined Japanese words for all the various parts of the house, I'm certain.
With modern pancakes inside a traditional machiya, in a way this cafe is a perfect representation of Kyoto: a city with one foot in the past and one foot trying to advance into the future.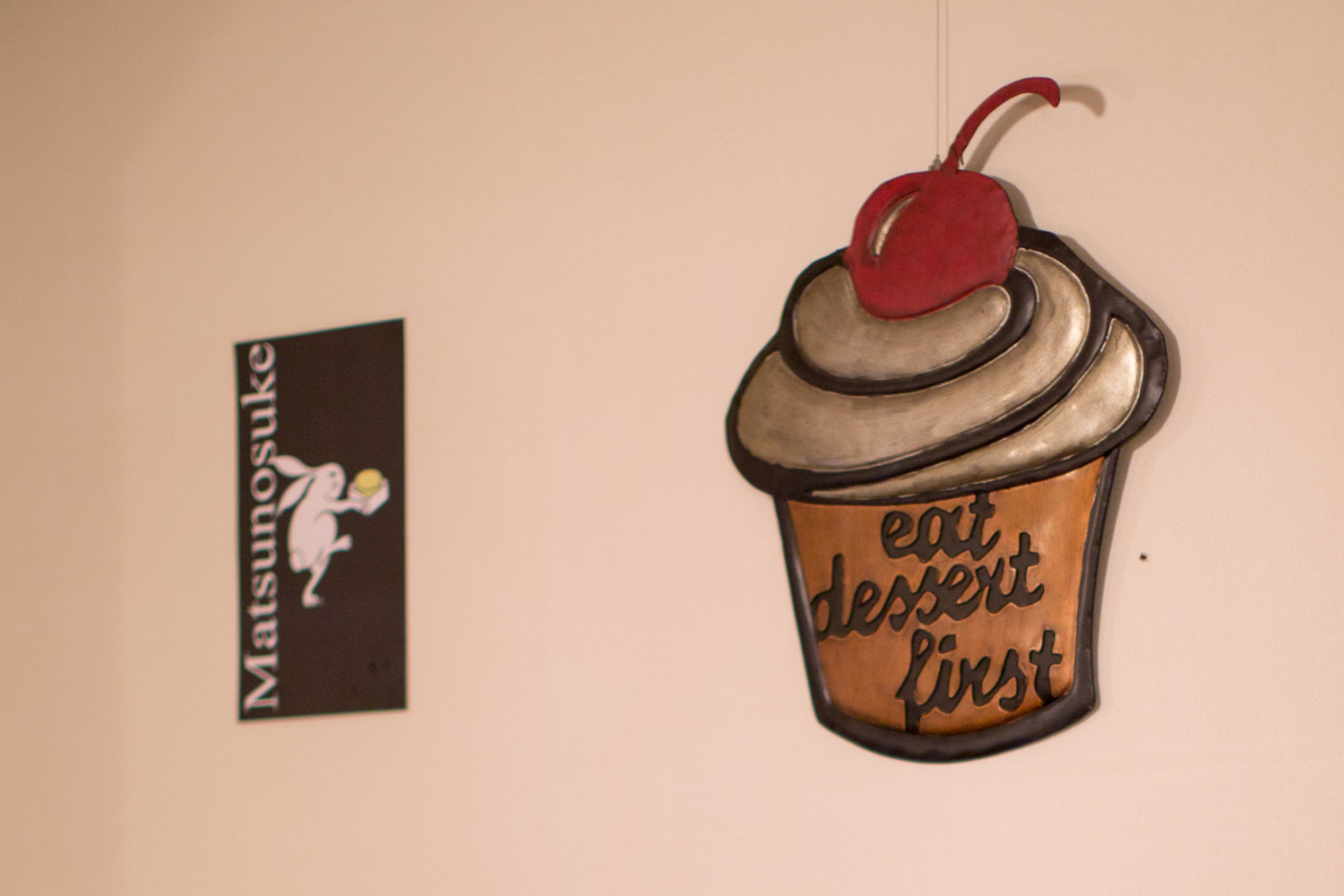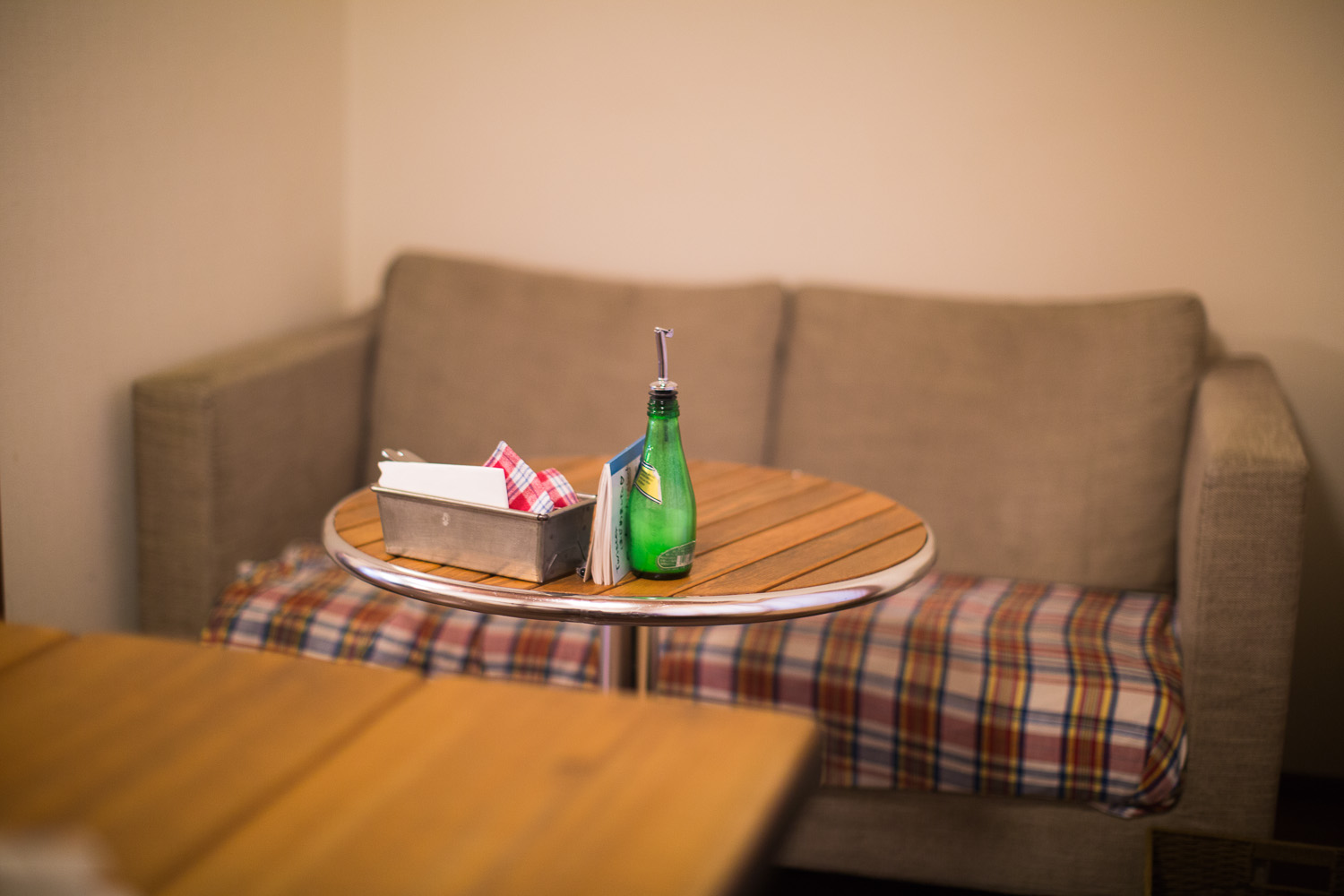 The space is small but comfortable, with a small traditional garden outside in a courtyard which leads to the bathrooms. Even after you order you are still taking in the atmosphere. Then you realize you are breathing some of it: you can distinctly smell the wood ceiling and beams holding it all together.
I'm disappointed because my camera will pick up sights and even sounds, but there's no way to capture the nice relaxing wood fragrance here.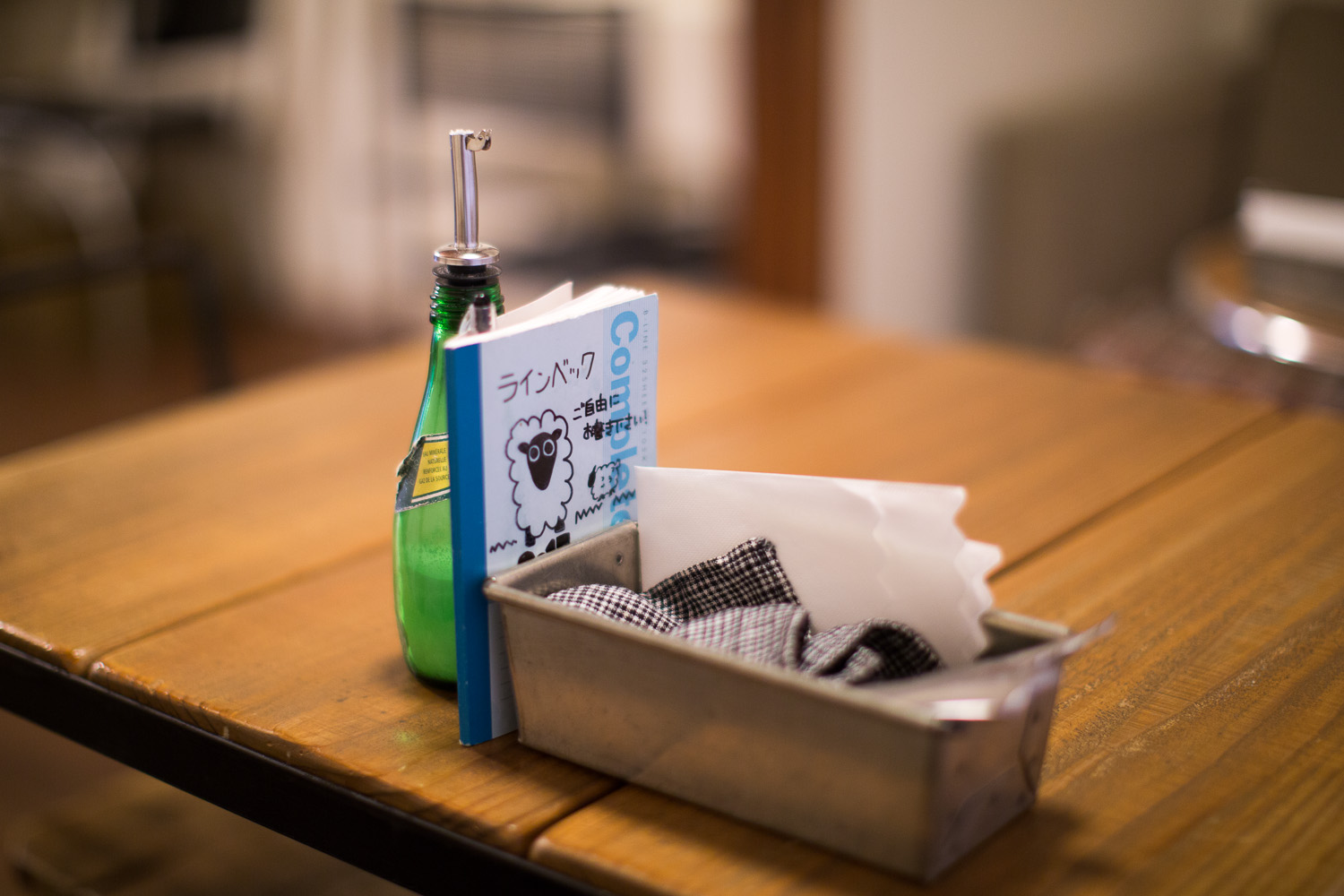 There's a small notepad with a pen on each table, where customers can doodle and leave messages.
There's a lot of art students in Kyoto, so the little notepads are inevitably filled with strange creatures recently emerged from their creators' brain.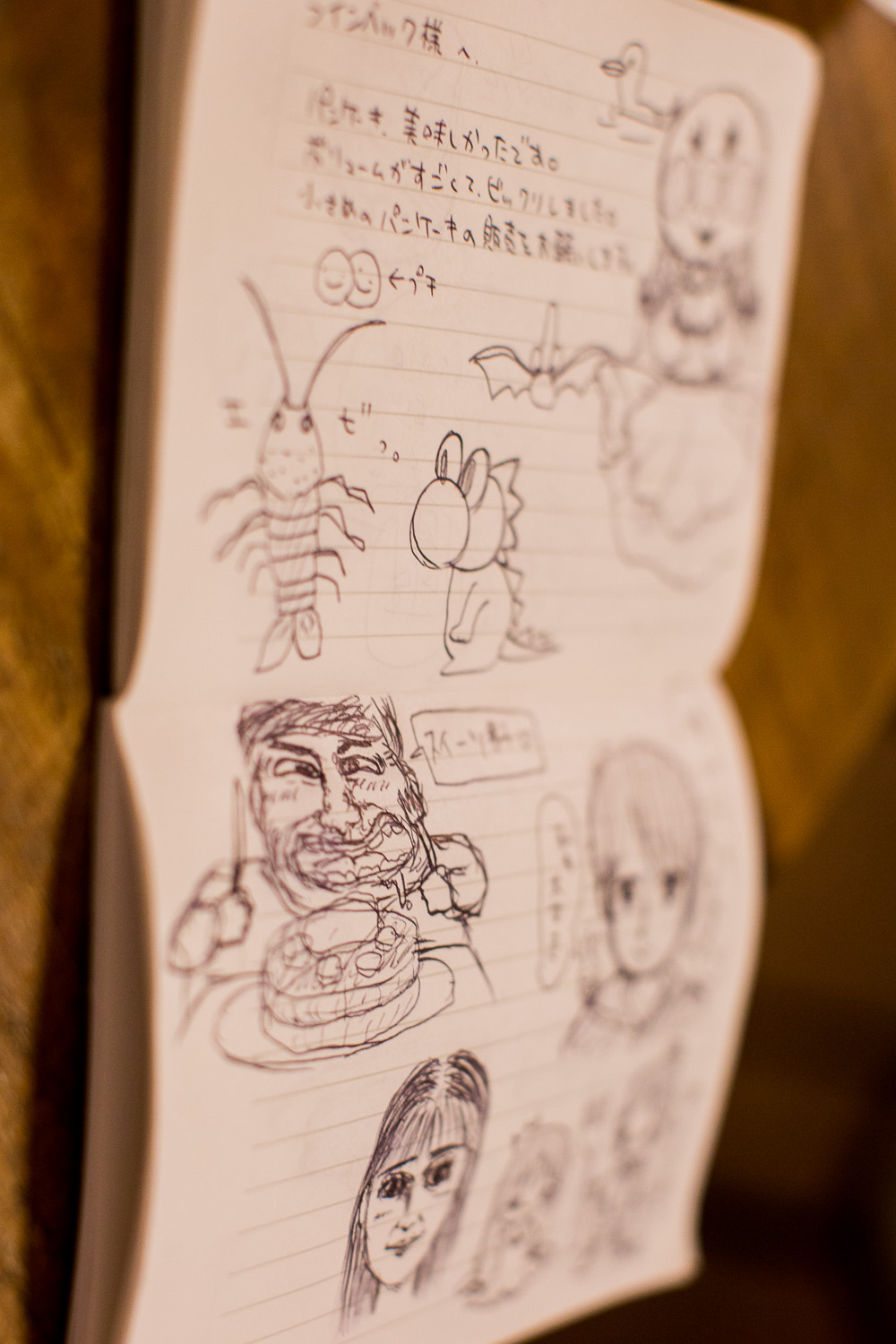 And suddenly, a temporary disturbance…
A truck goes by, blasting its message through a loudspeaker into the streets and through the thin walls of the cafe. It's election time in Japan. And you're forced to hear it for a minute or so until it passes by. I hope they outlaw those trucks someday.
In any case, this is basically the Japan I love. The warm and uncrowded cafe.
No matter how beautiful the sakura are outside, I'd rather spend my hours here.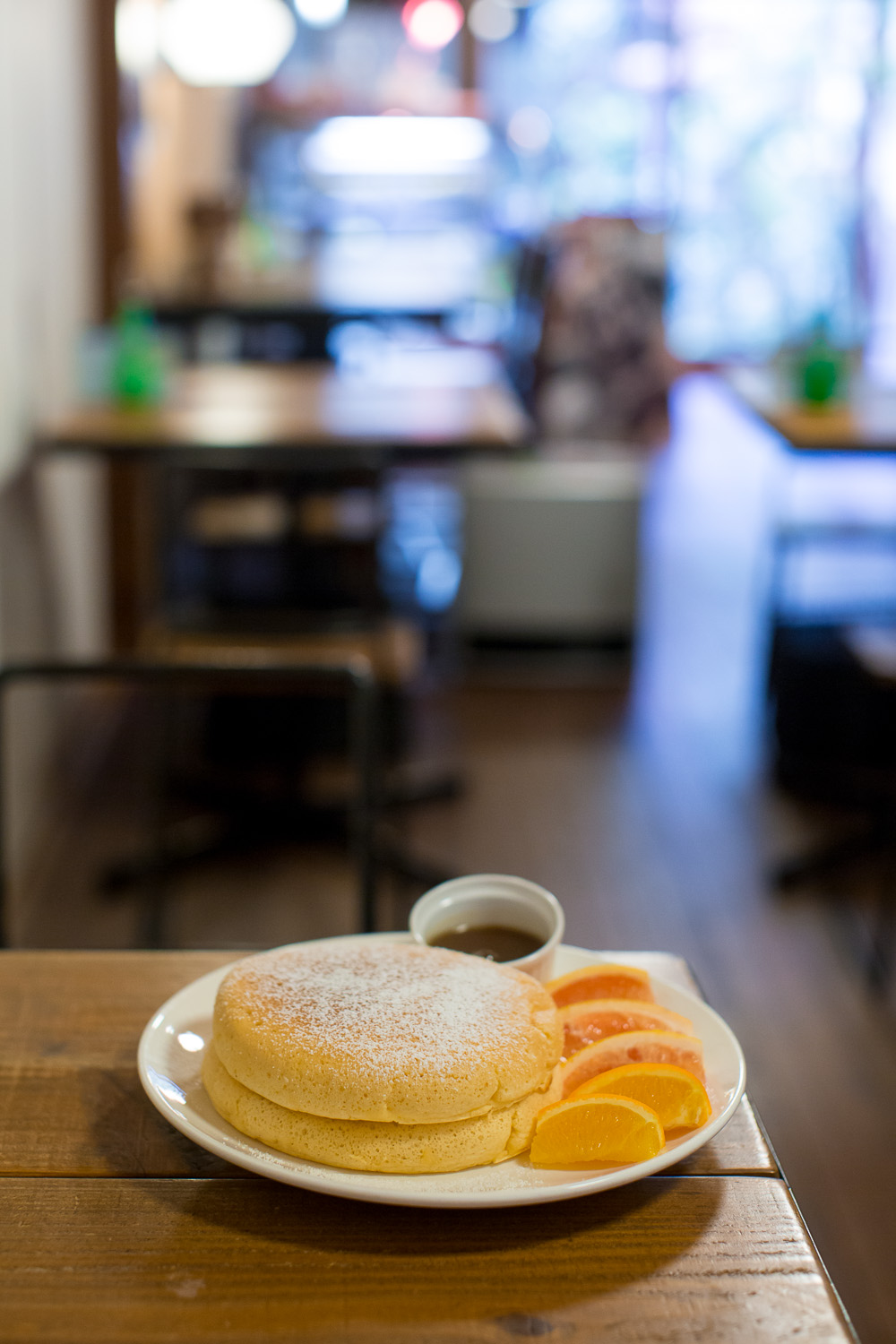 Comments
comments powered by

Disqus